Brown Clickless® High Heel Protectors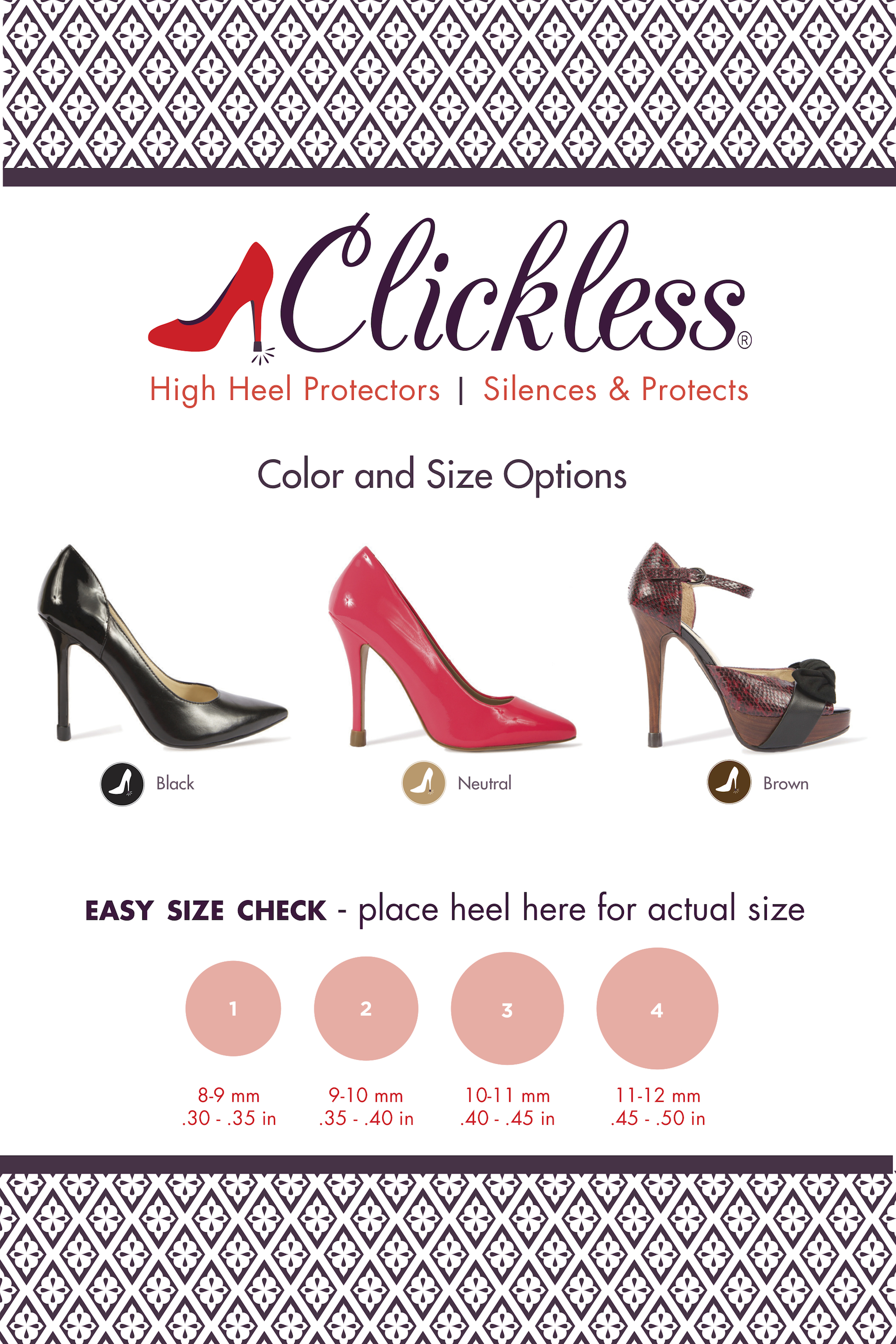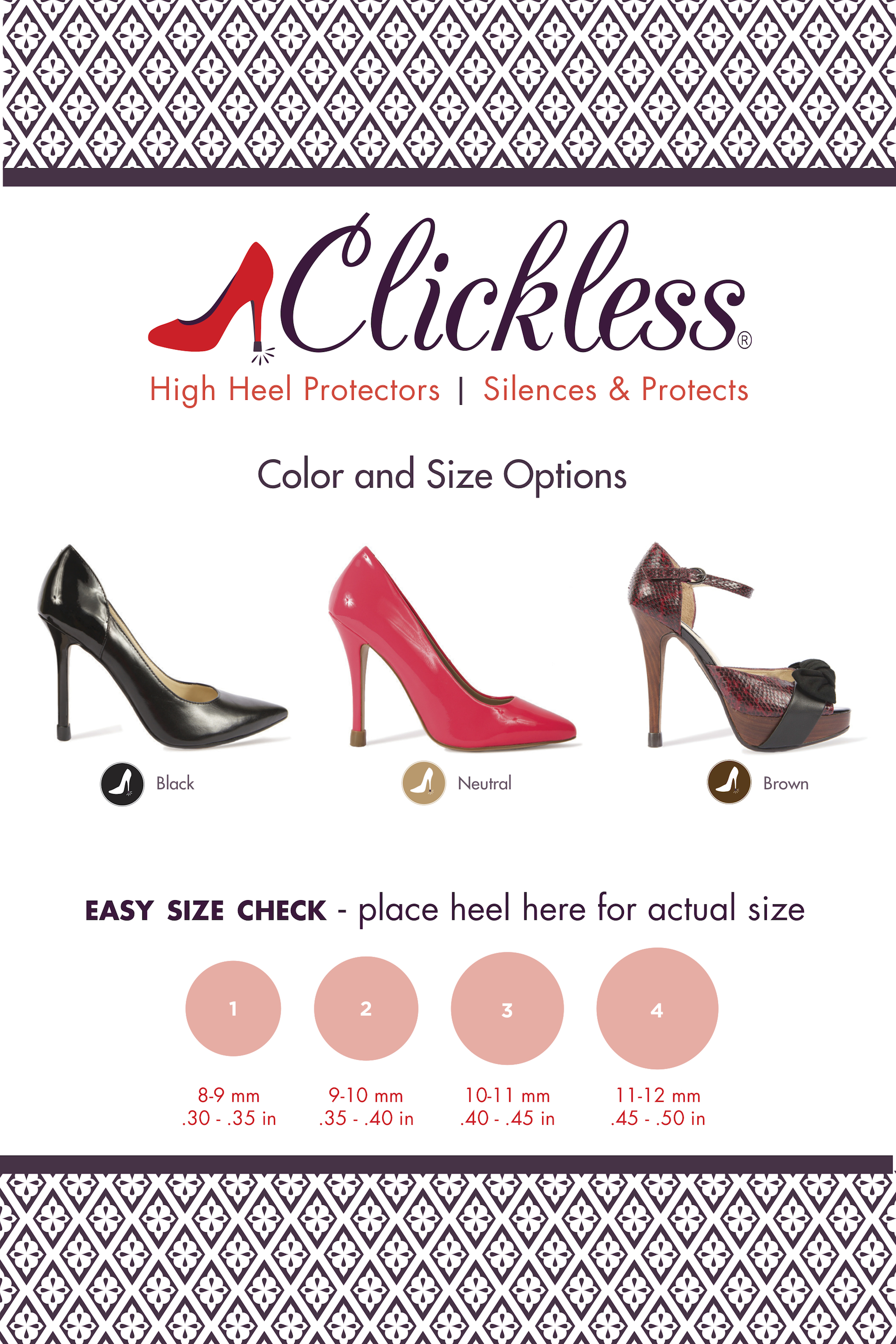 Brown Clickless® High Heel Protectors
The tiny heel cap that protects and clicks less.
With the amount of time and money that has gone into building your shoe collection, why not take a small step to protect your investment? These simple, non-adhesive caps are teeny-tiny and discreet. They protect your heels from damage caused by rough surfaces and lengthy wear.
Your purchase includes 4 total pairs, each a different size.
Best For: The black heel protector is best on black and dark colored shoes.
To Size: Measure heel diameter at it's widest point, and choose the best size, labeled on the interior of the cap. Fits round, square and u-shaped heels. For further assistance, view sizing chart in photos.
To Use: Slip over clean, dry heel and press firmly into place. Correct size heel cap should be difficult to remove. Replace worn caps when necessary.
Shipping: Choose $3.00 Flatrate at checkout!
Select $3.00 flatrate shipping for this order.